Are You Gonna Be My Girl?
Submitted by sub mike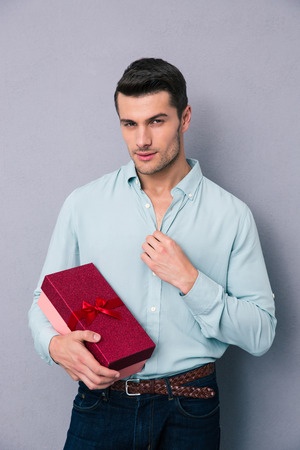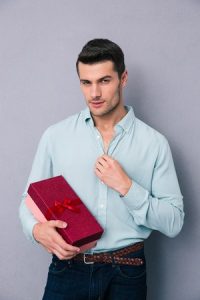 The first package was delivered to my cubicle around mid day.  There was no return address or the name of the sender anywhere to be found on or in it, but there was a note.  All it said was to take the item inside the box into the restroom and put them on.  My hands had trembled as I pushed the tissue paper aside and looked at a pair of sapphire blue panties, my favorite color, with a cute little bow front and center on the waistband.  All I could do was to stare at them; I didn't know if I was excited or terrified…or both.  I knew what this was about, I had asked for help and it had come.
There was no way that I could say Mistress Morrigan was a friend, we barely knew each other.  She was more like a mentor, someone that I could ask any question and get an honest answer from, and help when needed.  Especially when I was having trouble pushing my own boundaries, and this was a big one.
I am quite at ease with my submissive side.  I'm proud to be a man serving under a strong woman, and I love exploring my sexuality and the extent of my kinky nature.  Lately one thing had been playing on my mind.  Dressing in women's clothing.  No, not just dressing in them, but being made to dress in them.  It's what I would think of when I masturbated at night, or even during the day when the need got too strong to control.  Because thinking about it could make me so hard it hurt, a feeling I love.
As I sat contemplating the big step I was being faced with a text message came through.  All it said was "Do it now."  I wasn't surprised that she knew the package had already been delivered.
I slipped the panties into my pocket and walked as casually as I could down the hall to the restroom.  I locked myself into the small room that held a toilet and a sink and wondered how I was going to manage my task.  I kicked off my shoes and hastily stepped out of my trousers and boxers.  It felt so strange to be standing in the office bathroom half naked.
I wasn't even sure how to go about putting the panties on.  I mean, how difficult could it be?  But on the other hand it wasn't like putting on a pair of boxer shorts.  The material itself made for difficulties.  In the end I had to put the lid down on the toilet, cover it with some paper towels and sit down.  Already I was starting to feel more feminine.  I put one foot after the other into the proper holes and pulled them up to my knees.
Let me tell you, I've felt satin on my skin before but not like this.  As I stood and pulled the panties slowly up my thighs and over my hips and ass I could barely breathe.  Then came the real problem:  How do you fit a cock into a pair of women's panties, especially one that was harder than it had ever been before?  You can't tuck it away, and there's no room to dress to the left or right.  I had no choice but to let it point straight up my belly.  That's when I discovered that panties fit snugly, at least these did.  The head peeked out over the cute little bow, but the elastic waistband held me in place nicely.
When I looked in the mirror the sound I made could have been mistaken for pain.  It was just that good.  I didn't want to go back to my desk, I wanted to stay in the bathroom and play.  That's when the second text came in.  I swear sometimes she's psychic.  The text said, "Get your pants on and get back to work."  I don't know how I managed it, but I got back into my trousers and made it through the rest of the work day.
The second package arrived in my cubicle just before quitting time…the note said to put on the enclosed item and wear it home. It was a lovely satin bra that matched the panties I was wearing.