Sexual Play Among Kinksters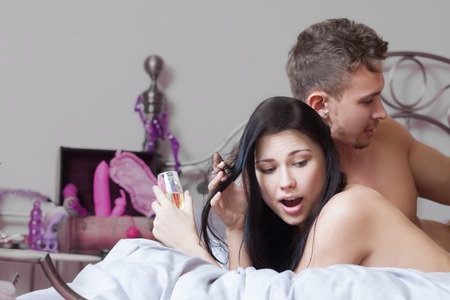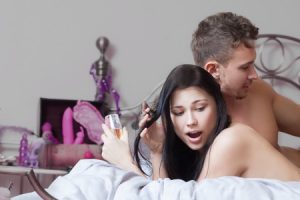 Sexual play is one of the liberating ways kinksters may enhance the pleasure and passion of their sex acts with each other. For as long as people have been having sex there have been different views on how to do it, where to do it, when to do it, and who to do it with.  Enough books have been written on the subject of sex and sexuality to fill libraries across the world.  Everyone has an opinion.  Everyone has something that really turns them on.
In alternative circles some sexual practices are a bit more intense than in the general vanilla world.  We play with toys, we play with our food.  We have one partner or many; sometimes more than one at a time.  Our bodies are our playgrounds.  We like sex soft and gentle and we like it hard and rough.  We swap, we swing, we talk dirty and we take pictures.  Sometimes we even get off on not getting off at all.
What we do behind closed doors, or right out in the open is only limited by our imaginations.  Sexual play is meant to be just that, play.  If you and your partner or partners aren't having fun then what's the point in doing it?  So pick up the phone and tell your partner what you would like to be doing to them right there and then.  Go shopping and pick out some fun new toys to try.  If you're single there are plenty of sexy people out there who are just as adventurous as you are.  Find someone to try out that new idea you just got while reading this (We've got a great profile/dating section, check it out!)
Not every sex act is for everyone.  It's all about knowing yourself, knowing what gets your juices flowing and sets your body on fire.  You may already know what you like; you may want to find something new.  Explore and experiment, it's your body find out what makes it tick.  Have a look at our list of sexual play ideas, you might just find that new trick you've been looking for.
List of common sexual play kinks
Anal Play and Anal Sex
Anal Plugs or Beads
Bestiality
Scat/brown showers (feces)
Creampies
Cyber Sex
Dildos
Double Penetration with dildos
Double Penetration with two men
Anal Fisting
Vaginal Fisting
Food Play
Forced Heterosexuality (being used by friends)
Forced Homosexuality (being used by friends)
Forced Homosexuality (being used by strangers)
Gang Bang
Glory Hole Sex
Golden Showers
Lactation (giving or receiving)
Licking (body homage with tongue)
Sex During Menstruation
Oral-Anal Play (rimming, receiving)
Oral-Anal Play (doing to another)
Photos on demand (e.g., via text messenger during the day)
Sex (Heterosexual)
Sex (Homosexual)
Strap-Ons (receiving)
Strap-Ons (wearing/giving)
Swapping (being given)
Swinging (one or more other couples)
Swallowing (cum)
Talking Dirty (Talker)
Talking Dirty (Talkee)
Tickling
Vibrators
Wrestling