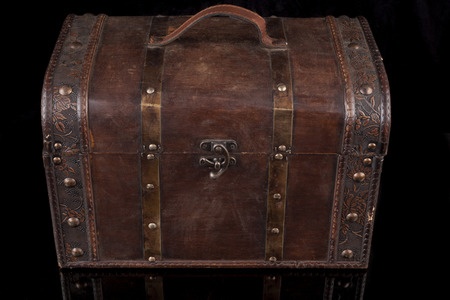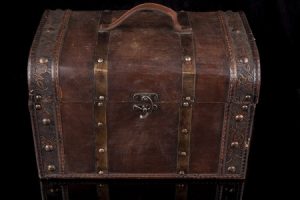 In the world of BDSM there is no such thing as typical. There is really no 'one size fits all' dungeon. While there are professional dungeons that you may visit you'll probably want to set up your own personal dungeon for at home play. If you do it's your choice if you want to keep things simple or go more elaborate. It all depends on what your interests are and what kind of expense you want to go to. If you're just starting out or you don't have a basement or spare room to create a fully fledged dungeon in you still have a lot of options.
The first thing you're going to want is some place to keep all of your playthings. You can use a chest or foot locker. It gives a whole new meaning to the term 'toy box', you could even re-purpose an actual child's toy box if you wanted. Another good storage option is a large rolling suitcase. This would make it easy to move your toys around to where you want them. Just one tip, though, you might want to attach some kind of locking mechanism to your toy box. Especially if there's a chance of non-kinky friends or family poking around.
Once you have your box or suitcase ready you can start filling it with things that make your kinky heart beat faster.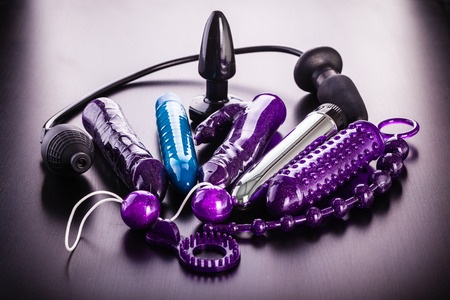 Toys made for insertion are always a good place to start; dildos, vibrators, butt plugs. Whether you are male or female, want them used on you or want to use them on someone else, there's a wide variety out there to choose from.
Scarves make a versatile addition to your collection. Silk scarves especially can be used for sensation play, as a blindfold, restraints or can even be worn as clothing.
Speaking of blindfolds, one way or another they could come in very handy. You can use scarves or you can use masks that cover just they eyes that are made from satin, leather, denim, faux fur or feathers. It all depends on your tastes.
A good quality rope is almost a necessity in a beginner's dungeon kit. You can buy rope specially made for human bondage, or you can pick up a soft nylon or cotton rope at your local home improvement store. You can also add cuffs, shackles, under bed restraints and bondage tape. These will be your implements of immobilization…for yourself or your playmate.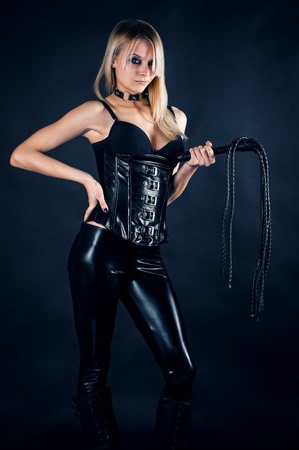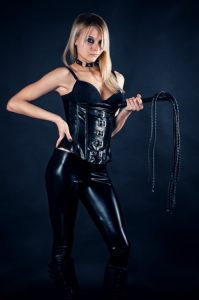 Impact toys such as paddles, floggers, crops, canes and whips come in all shapes and sizes. Some are designed for light impact play and some are made to have some serious bite to them.
Candles are good to have as well. They can be used to set the mood or to engage in some fun wax play.
If you have the space and want to invest in bondage furniture there are several pieces that are favorites of the BDSM community. The Saint Andrew's Cross is a large X-shaped support with cuffs at the wrists and ankles.
You'll also most likely want a sturdy table, such as a massage table, and a chair that can be outfitted with restraints.
You should also be prepared for after care. A warm blanket to wrap around yourself or your playmate will help them as they recover from your play session.
The last thing that should always be kept with your dungeon essentials is a safety kit. It should include some of the following items:
medical bandage scissors for getting ropes and tape off quickly without risking cutting the skin
latex or surgical gloves
condoms
a good water based lube
and a first aid kit