Role Playing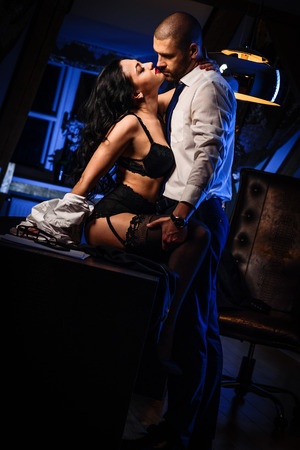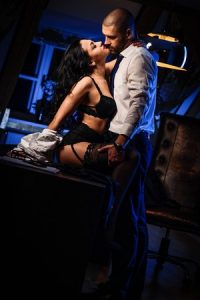 Everyone has a role that they play in life; husband, wife, employee, boss, teacher, or child.  The list goes on and on.  Sometimes though, it's fun to step out of our day to day role and become someone completely different.  Role playing is a way of acting out fantasies, of adding some spice to our sex lives, of living for a short time from a completely different point of view.  Even people who live a mostly vanilla lifestyle sometimes engage in a little role play.
A role play scenario can be as simple or as complicated as you want it to be.  You can get a pair of scrubs, some latex gloves and a hospital mask and play doctor.  Perhaps a hot office romance between the boss and his new secretary. Or you can meet your partner in a bar and negotiate your price for the night.  You can even don a pair of fuzzy ears and a tail and become a pampered pet, going so far as to drink and eat from doggie dishes on the floor.  What about being a priest led astray by a naughty nun?  Your imagination is your only limit.
When you take that step back from your normal life and assume another role it frees you.  You can let go of the responsibilities that go with who you normally are and just let yourself go.  A role play doesn't even have to be sexual if you don't want it to be.  You are the creator, you are in charge, you are making up a little slice of your very own world to live in for a time.
Have you ever lived out a fantasy?  Created a role play scenario that you'd like to share with us?  We'd love to read all about it.  Why not take a look down our list of role play ideas and see if anything catches your eye, and if you don't see one you like send us an idea to add.
Here are some kinks to get you started role playing!
List of common role playing  kinks
Age Play (younger/older)
Animal Play (human puppy, cat, pony etc.)
Daddy's little girl (DD/lg)
Incest Play (pretending to be family members)
Kidnapping Play
Medical Exams (doctor-nurse play/medical scenarios)
Prostitution (being sold to others for their sexual gratification)
Rape Fantasies
Religious Play (priest/nun/rabbi/alterboy or girl)