Exhibitionism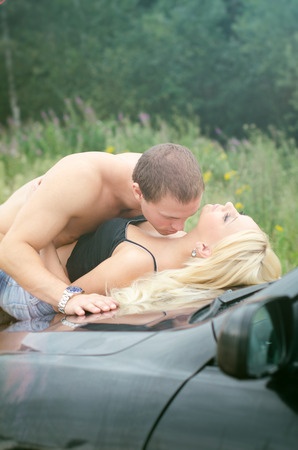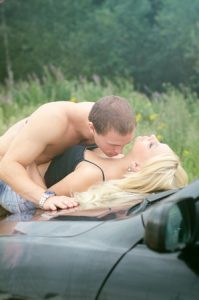 Do you get a rush from the thought of exhibitionism? Think back to when you were five or six years old.  You're at the top of the really tall slide on the playground getting ready to swoop down to the bottom.  You look around and you start to holler, "Look at me!  Everyone watch!  Watch what I'm gonna do!"  You want to make sure every eye is trained on you so no one misses the big moment.  Children are natural exhibitionists.  It takes a few years before, somehow, that's trained out of us.  Well most of us.  Okay, not all of us lose that need for the spotlight to be on us.  There are actors and models and people who are in the public eye all the time.  They like to be seen.
For some of us, though, it goes quite a bit deeper than that.  We still like to see and be seen, but we want to be seen doing things that give us a real thrill.  We want people to see us as sexy and hot and even sometimes dirty.  When we go out we might wear something that is so tight there's no imagination needed to know what's underneath.  We may want people to see that we belong to someone and are willing to do whatever they want us to do.  Sometimes it's just the possibility of being seen that does it for us.    We go skinny dipping and kind of hope that someone comes down to the swimming hole and catches us.  We may even have sex outdoors, in the backseat of a car, off the hiking path in the bushes.  It isn't really about sex or the possibility of sex, it's all about seeing and being seen.
Do you feel it?  The thrill that runs through you when you know you're being watched?  You strut just a little, you flash a little skin, you put on a show.
"Look at me…watch what I'm doing…See Me!"
List of common exhibitionism kinks
Collars (in public)
Exhibitionism/Flashing (friends)
Exhibitionism/Flashing (strangers)
Forced Masturbation
Forced Nudity (around others)
Humiliation, Verbal (public)
Led by a leash (public)
Modeling for erotic photos (I take photos)
Modeling for erotic photos (others take photos)
Outdoor scenes/sex
Public Places Sex, secret
Public Places Sex, open
Skinny Dipping
Slutty Clothing (public)
Voyeurism (watching others)
Voyeurism (watching me with others)
Video (watching porn)
Video (recordings of you)