Deprived of Sex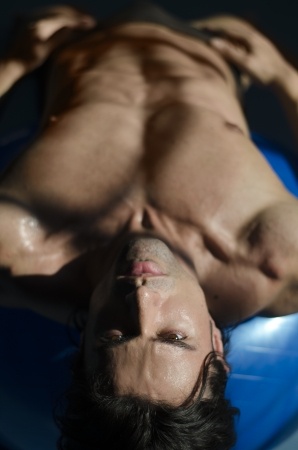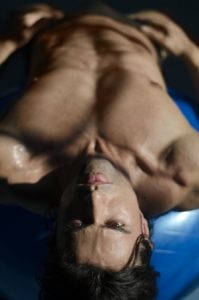 Who would think I'd like to be deprived of sex? I like sex.  I mean, I really like sex.  I'm one of those people that could very happily have sex every day and still want more.  I'm always horny and I see something sexual about almost everything around me.  I look at clouds in the sky and I don't see bunnies or horses, I see women…naked women, inviting me to join them!  When I'm clothes shopping, I think more about what the material will feel like wrapped around my cock than what it will look like when I wear it.  I can't help it.  Even when I've just had sex I still want more.  I'm kind of a sex fiend.
Knowing that about me you might think that the cruelest thing that could be done to me is to deny me sex.  But it's not, it's just the opposite.  Don't get me wrong; while I am being deprived it is torture.  The longer I am denied sex the more I think about it, the more I crave it.  There are times that I think I will lose my mind from lack of sex.  That's what makes it so much fun.
We discovered this little twist in my kink by accident.  My wife came home one day wearing the most evil grin I had ever seen on her.  She told me she had to go away on a short business trip; just a couple of days, no big deal.  Then she told me that while she was gone I was not allowed any kind of sexual release.  I was not allowed to watch my porn or to masturbate in any way.  At first I laughed, she couldn't really be serious.  I've been very lucky that I found a woman who has almost as much of a sex drive as I do:  Almost.  She knows I can't go a day without masturbating at least once, more than that if we don't have sex that day. I get grumpy otherwise. I told her that her joke wasn't funny.  That's when she pulled out a little black bag from our favorite adult shop and I began to get nervous.
The item she pulled from the bag made my ever ready bunny want to turn tail and run if it could have.  It was made of clear acrylic, there was a ring that would pass around the base of my cock and it was attached to a cylinder that looked as if it was meant to fit over my cock when it was soft.  It even had a little gold padlock to make sure I couldn't take it off without a key.  She called it a cock cage.  I couldn't believe she was even contemplating this.  We'd experimented with a lot of things, and we'd come to a natural agreement that she wore the pants in our relationship, but to go so far as to lock me up in something like this?  I'd no idea she could be so sadistic, but I agreed to let her put it on me before she left the next morning.
For two days I wore that implement of torture.  If I started to get an erection the pressure from the plastic ring and the cage stopped it.  It was uncomfortable, but not horribly painful.  I didn't dare go near my computer or even watch television.  Everything I saw tried to give me a hard on!
By the time my wife returned from her trip I was a nervous wreck.  She'd barely made it through the door before I was on my knees begging her to remove her cock cage.  That wicked witch laughed at me!  She told me about soaking in a hot tub with some of her friends from work after their meetings.  Especially this cute little brunette we both fantasized about, who my wife now knew looked amazing in a bikini.  I thought that I might actually bust through the hard acrylic of the cage.
I followed her into the bedroom while she started to change out of her travel clothes.  My wife has a figure to die for and I really thought I might if she didn't release me.  When she was lying naked on the bed I saw it, the key.  It was hanging from a gold chain around her waist.  She crooked her finger at me and told me to come and get it.
I had to buy my wife a new belly chain and I did it gladly.  That night was the best sex we'd had since our dating days.  When we were both exhausted I realized that for the first time since puberty I didn't feel horny.  Since then the cock cage has become a part of our regular sex life.  She makes me wear it at least once a month…and I love it.