Alternative Lifestyles @ AltFet.com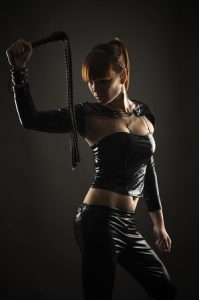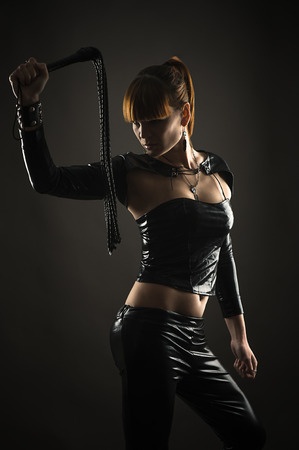 The term Alternative Lifestyles is basically a blanket term that's applied to practices that are different from what mainstream society considers the norm. It covers anything from spiritual practices to sexual kinks and fetishes. There are a lot of misconceptions and even fears about ways of living that are different. Mostly these are caused by a lack of information. We're going to change that.
We have been busy creating a library of first-hand information about alternative lifestyles, BDSM, kinks and fetishes. Please look through the site to learn more. A great starting point might be our kinks where you can read descriptions of kinks and fetishes as told by our very own kinksters. While you're at it, how about writing a description for us to share your kinky side with the world, in the interest of education. If BDSM erotica or kink stories are your thing we think you'll enjoy our kinky bedtime stories by Mistress Morrigan.
People who live an alternative lifestyle often gravitate to other people with similar interests and develop a sense of community. They are there to support each other and to share knowledge and information. Having a community to fall back on takes away a lot of the stigma associated with living an alternative lifestyle. Being open-minded sort of comes with the territory. Plus it makes it easier to find someone who shares your particular kink.
What is a Kink? What's a Fetish?
So what is a kink? What's a fetish? They're anything and everything that gives a person sexual gratification but there is a difference between the two. A kink is basically something sexual we do for fun, but it's not what gets us off all the time. If you want to add a little spice to your relationship by pretending to pick each other up in a bar for a one-night stand, that's a fun bit of kink but you don't have to do it to enjoy sex.
At the other end of the spectrum, if you really need your partner to dominate you, tell you exactly what to do to please them, you probably have a sexual fetish. You can have sex without it, but it's just not quite as enjoyable. There are plenty of non-sexual fetishes as well. It's not uncommon to hear someone say that they have a shoe fetish, which means they really, really like to buy shoes or wear shoes or look at other people wearing shoes…which in turn can become a sexual fetish.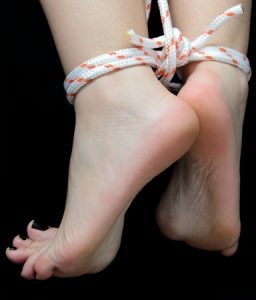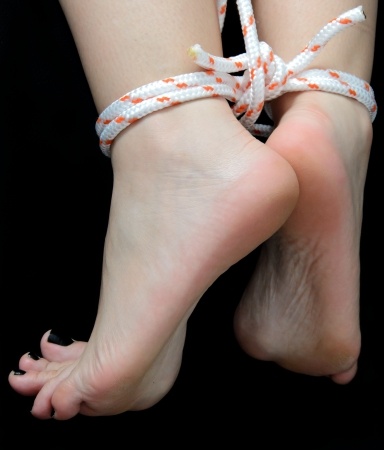 In most cases, however, when an alternative lifestyle is talked about it's usually meant in a sexual way. Take the BDSM lifestyle, for instance…Bondage, Dominance/submission, Sadism/masochism covers a whole spectrum of practices that are considered kinky by mainstream society. There are layers upon layers and overlapping layers. Not all are sexual, but that all depends on the individual.
Bondage
Bondage can be as simple as liking to have your wrists tied together or as complicated an art form as suspension rope bondage. Do you like to light your lover's fire? Some do it literally with fire play. Having melted wax dribbled on their bodies can be a real turn-on for some, while others find pleasure in giving or receiving spankings and even more extreme pain-inducing activities.
You can have swingers who enjoy partner swapping and group sex, or you can have a submissive that lives only to serve one Master. Those who are seriously into the BDSM lifestyle will usually have a nice little kit full of dungeon essentials. It may include but definitely won't be limited to ropes, blindfolds, handcuffs, floggers, whips, canes, different sex toys and even nipple clamps. We even have DIY instructions so you can create your own custom dungeon additions.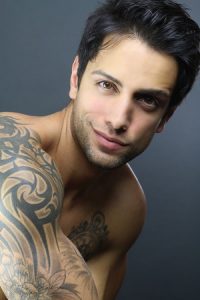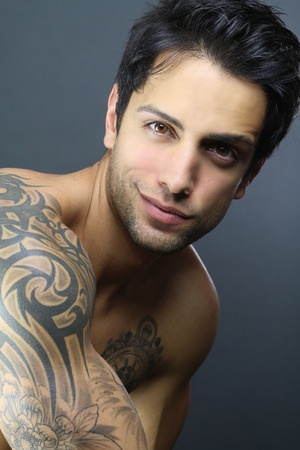 There are some who keep their fetish strictly for playtime in the bedroom. Others live a 24/7 power exchange. There are as many different combinations of lifestyles as there are people who live them. You won't know just by looking at someone what their particular kink may be most of the time. The man riding on the bus next to you may have a fetish for women in stockings and high heels. That homemaker in line at the grocery store may be highly skilled with a flogger.
The thing to remember is that there's nothing wrong with having some kink in your life. There's no reason to be ashamed of having a fetish. Sexuality in all of its forms is as natural as breathing.
Alt Lifestyles
There are also alternative lifestyles that don't revolve around sex. Body modification can be a lifestyle, so can tattooing. These aren't just decorations of the body, but art forms that practitioners build a life around. It's the work they do, the passion they enjoy, the way they find of expressing to the world just who they are. Many genres of music; grunge, rock-a-billy, metal, and punk to name just a few, have inspired lifestyles for entire generations.
For many everyday life is considered an alternative because they may be gay or lesbian or transgender or bi-sexual. In a way even living a mainstream heterosexual is an alternative lifestyle if you think about it. It's just one alternative among many.
Meet a Domme
Site visitor 'dan ielle' asked how to meet a Domme. Glad you asked! Most subs don't know where to begin their search for a dominant female. Thus, they tend to try talking their girlfriend into trying it out (often with bad results), or skimming the mainstream personals hoping to find a dominant woman to explore a sub/Domme relationship. The truth is that it doesn't have to be so difficult. There are often underground alternative lifestyles groups in larger cities which can be located by doing a quick Google search.
A better way to meet a Domme is by going online where Dommes and submissives tend to congregate. Try a search of an alt dating site such as alternativelovers.com or search our AltFet Mistress profiles. Try meeting other Dommes and submissives in our live alt chat rooms. One final place to meet Dommes and submissives online is at an adult services website such as the Dom and Fetish listings at BonePage.
NEW!

Alt Chat

We've teamed with AltChatr.com to offer our visitors free alt chat for BDSM, femdom, fetishes and kinks of all flavors! The alt Chat is available 24/7 via mobile devices or desktop computers. You may sign in from home or while you travel for kinky chat anytime at all! Alt Chat is a great way to meet others in the alternative lifestyles community. You can browse thousands of member profiles (sort by location, kink, age, etc) flirt online, swap your kinky pics and join adult alternative lifestyle discussions in live chat or the forums. Share your kinky fantasies. Ask questions. Your connection to the Femdom, BDSM, foot fetish, strap-ons, cuckolding and many other kinks are available anytime you want to sign into Alt Chat.
Alt Chat – Femdom, BDSM and Fetish Chat
More Alternative Love Opportunities!
We're all looking for a freak that matches our style. It's just a matter of time before you find them, but why not try just a few more things to get there faster? The sites listed below are specific to those of us who enjoy the spicier things in life. Take a look!